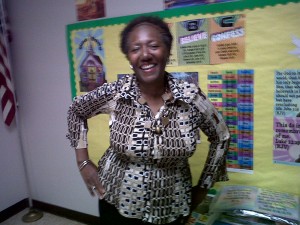 Guide.
Reprimand.
Encourage.
Affirm.
Train.
Serve.
As NBHE GREATS, our motto is to Guide, Reprimand, Encourage, Affirm, Train and Serve:
Guide
We guide our children when they face difficult times and challenges in homeschooling by inspiring them to continue. We also offer advice when asked.
We direct our grandchildren's lives by teaching them to pray, be obedient, do the right things, be the best God created them to be, and love God, their parents and others.
Reprimand
When we tell our children and grandchildren that their actions or words were inappropriate, our motives should be pure. When we reprimand, our concern should be for their well-being. We don't embarrass them; we embrace them in love. We never reprimand to prove a point: "I'm right, you're wrong." Always check our motives.
On the subject of reprimanding our grandchildren, I heard a pastor say, "Never ask them why they did something. Ask them what they did." Asking "why" sets them up to lie, but asking "what" makes them aware of their actions.
Encourage
We encourage our children and grandchildren by praising them verbally and in writing.
We see and know what they are doing each day in home school. We encourage our children by assisting them and expressing our gratitude for what they are doing.
We encourage our grandchildren's self-esteem by telling them nothing is impossible for them to do with the Lord helping them. We also encourage them to help with the chores, to work together, and to learn.
Affirm
Sometimes our children get discouraged, especially when they feel our grandchildren do not understand what they are being taught in a particular subject. We affirm them by telling them they are great parents and great teachers and that we see our grandchildren as a success because of their parents' love, patience, prayers and determination.
Affirmation keeps the parents from giving up or throwing in the towel.
We affirm our grandchildren by telling them they are awesome, obedient, smart, very wise, good helpers, and good listeners, and they can do all things through Christ who strengthens them.
Train
In certain situations, our children may need advice that only we as their parents can give. We respectfully share our wisdom, experiences and mistakes we have made when rearing them. We pray that our words will be seasoned with salt and will edify and build them up. Remember, we are never too old to train. They will respect us when the advice is given with compassion and in love. They may not execute it, but they will listen to what we have to say.
In training our grandchildren, we help them to recognize, understand, and cultivate the gifts and talents God has given them. We teach them manners and to be respectful. Training is continuous.
Serve
We serve our children through acts of kindness. We can prepare a meal for them, teach when they need us, do a specific chore, run an errand, and be a good listener. Give them a Servant Slip to request our service for a particular duty.
To assume the requirements of a grandparent, we serve our children by spending quality time with our grandchildren.
Grandmother