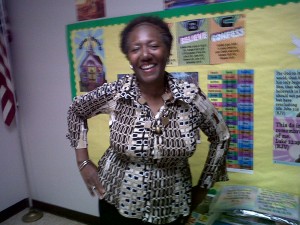 NBHE GREATS
November 2011
Greats,
This month we celebrate Thanksgiving. This is the season to give thanks.
Remember wherever you go or whatever you do with your grandchildren you are
serving the Lord Jesus Christ. Col. 3:23-24 says whatever you do, do it heartily as
something done for the Lord and not for men, knowing that you will receive the reward
of an inheritance from the Lord.. When you assist your children, they will
thank the Lord for you. Gratitude will be shown by your children and grandchildren .
May you and your family have a blessed Thanksgivng .
Will you share your thanksgiving story for 2011 (time spent with your grandchildren)
Email us contact@nbhe.net
Grandmother
A New Season
October, 2011
The summer has ended. Autumn is here. Hopefully all of you had the chance to enjoy wonderful moments with your grandchildren over the summer!
Now that school is beginning again for the fall, it may seem a bit harder to find the time to spend a few hours with your grandchildren. However, even with the increasingly busy schedules, I encourage you to still make a way to spend time with them and enjoy it. Pick a day, with the parents' approval, to do something with them. You pick them up or make the time to visit one afternoon. One thing I like to do with my grandchildren is to sit and have coco and allow them talk to me. Surprisingly, we can learn a lot from little ones! Their wisdom is sometimes shocking. Encouraging them to talk and share with us helps to build their confidence and communication skills. As grandparents, we should strive to spend more time with each of our grandchildren. Let's continue to pray with them, hug them, and let them know we love them. This is the beginning of a new season…GREATS, let's enjoy our grandchildren!
By the way, if you have any GREAT ideas to share about how you like to spend time with your grandchildren, please e-mail us at: contact@nbhe.net
Thank you!
Grandmother.
"It's Time to Shine"
July 2011
The goal of NBHE Grandparents is to get grandparents involved in NBHE's vision – preparing tomorrow's exceptional leaders through homeschooling.
We are dedicated to mentoring parents and training youth. Our grandparents are participants in this dedication. Our mission is to get grandparents to take an active part in supporting their children in homeschooling.
Our Grandparents are called NBHE GREATS. Our motto is to: Guide Reprimand Encourage Affirm Train Serve.
As NBHE Grandparents it is our desire to share our ideas and make suggestions on how we can all better equip ourselves as participants in homeschooling. Remember our mission is to get all grandparents to take an active part in supporting their children in homeschooling. All ideas and suggestions are welcome.
My name is Janice Joseph- Daniels and I serve as the NBHE Grandparents liaison. I am known as Grand Mother. Let me tell you why I am involved in homeschooling. My experience in working as a substitute teacher gave me insight into the benefits of home education. After hearing an NBHE presentation on home schooling, I knew I wanted my grandchildren homeschooled.
Watching my grandchildren progress through home education has been wonderful. I like the one to one attention my young grandchildren received from their parents. I like the fact that my grandchildren know who they are – they do not have an identity complex. I see them learning to respect and obey their parents. They are growing in love for one another and are able to play well together. I love getting the chance to teach them. I also enjoy praying with them. When I pray with them, I know that they know they are loved by me.
Grandparents you may be wondering if your child or children made the right decision to home school. The answer is yes, they did. I know they did. My children certainly did. Now I have shared my testimony. Do you have one to share?