Hurricane Harvey NBHE Relief Fund
Due to the catastrophic recent events caused by Hurricane Harvey in the Greater Houston, Beaumont, and western Louisiana areas, some members of the homeschooling community have found themselves displaced and/or experiencing property damage and loss of personal belongings.
Just last year in Baton Rouge, we were facing similar circumstances, and were met with support from across the country. We are thankful for NBHE members and supporters who are willing to assist these precious families who are trying to figure out their next step in homeschooling this school year.
If you would like to offer your monetary support to these efforts please click the button below or click here to donate. Funds raised through this page will be used to purchase homeschool books and other materials that can help these families get back on their feet.
100% of funds raised will go toward Hurricane Harvey disaster relief and all donations are tax deductible. We will provide periodic updates on how your donations are being used to help these homeschooling families rebuild. Our team is currently reviewing the needs of the community and developing a plan to distribute funds.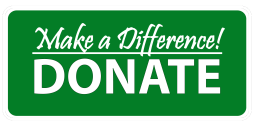 Your generosity is appreciated and will go a long way in helping affected families.
If you have any questions, contact us.